Landlord Resources
Information You Need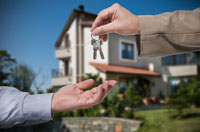 At Stone Oak Management, we treat your home as our own. We offer a wide range of property management services to fit your needs as a landlord or home owner, and tailor our services to ensure that you have the highest level of service for your home.
Having issues accessing your portal?
Visit https://www.appfolio.com/help/owner for assistance!
Resources
Have a Question?
Frequently Asked Questions
Do you offer financing for major repairs?
We are not a bank. This is highly discouraged, but yes we can finance your repairs and will mark up the bill. If you are financially running month-to-month on your property and barely making ends meet, consider selling your home. Every landlord should prepare for maintenance with a reserve in their own account. Appliances break, your roof will leak… eventually.
View More
Property Management Services Areas
Lake Travis
Jonestown
Wells Branch
Onion Creek
Circle C