Austin Property Management
Let us manage your Austin rental property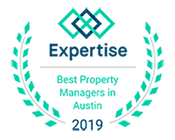 Austin property management services tailored to you as an investor, homeowner, or landlord. Our services range from a comprehensive, full-service solution to a la carte services such as leasing your property. We have an extensive portfolio of single family homes, townhouses and condos in the greater Austin, TX area. We offer a turnkey solution for property owners with cloud based systems that are accessible 24/7.


Benefits of using Stone Oak Management for your Austin property management needs!
We provide all the forms and do all the screening: finding quality tenants is a breeze with Stone Oak. We've established partnerships with local businesses that give us insight other Austin property managers don't have!
We'll deal with your tenants: If you've ever self-managed you've found yourself in the scenario where your tenant is facing an emergency and you are busy and can't come to their rescue. Partner with Stone Oak Property Management and you'll never do this again!
Responsive Staff: Our entire staff is made up of individuals who were working in the field before Stone Oak ever existed. Our team consists of property owners, landlords, investors and property management experts who all have a vested interest in insuring your investment is a profitable one! Best part? You pick up the phone, we answer.
Your Best Interest Forward: Property Managers continue to look for ways to increase profitability, regardless of the burden on the tenant or owner. Stone Oak Property Management is different. We don't make you sign anything more than a month-to-month contract, we do not own our own maintenance company that we use for repairs on your home nor do we charge any premium to your tenant for "convenience". You remain rest-assured that both you and your tenants are getting the best deal on property management in Austin, TX!
Maintenance Fast: Stone Oak has a team in-house is dedicated to the repairs and maintenance on your properties. They'll provide options and navigate your through and speed bumps that occur along the way.
Tech & Cloud Reporting: Stone Oak Property Management has partnered with the leader in the property management tech sector to provide better tools and progressive management to our owners and tenants. View full accounting and deposit reports and check the status of your property from anywhere!
Your Money: Let's not forget this rental property is supposed to be a profitable investment for you. Our main priority every month is insuring you receive your money. All collected rents and deposits are maintained in a client's trust account, subject to periodic auditing. We direct deposit you every month - no hassle, no headache. You'll never again need to worry about your tenant's deposits or gathering the required documentation again.
Marketing: Our efforts go far beyond putting your property in the MLS and syndicating to the various real estate sites across the web. Instead, Stone Oak Property Management leverages consumer data. Learn more below under the "Marketing+" tab.
Quality Assurance: We conduct property inspections every 6 months on your property to insure everything is going great with your rental home.

Our Guarantees
+
6 Month Tenant Guarantee
If your tenant breaks their lease within the first 6 months we will replace them for FREE!
Eviction Protection Guarantee
Despite our rigorous screening technologies, some tenants are just bad apples. We offer an eviction protection that enables you to continue earning rent in the event of an eviction!
You Only Pay For Results. Guaranteed.
Some property managers get paid whether or not you're earning money with your property. Where's the incentive to market your property? With Stone Oak, we only earn money when you do. You'll never pay a fee when the property is vacant.
No Contracts, Easy Cancellation. Guaranteed.
We don't like working with companies who try and tie us down with their service so why do the same to our owners? Stone Oak only offers month-to-month agreements to you, the owner, allowing you to cancel at any time! Fun fact: we've never lost a client to a competitor.
Our Technology Advantage
+
We invest in advanced technology systems so we can provide you with the best service and manage your properties efficiently and effectively. We have chosen property management and accounting software called AppFolio Property Manager. Some of the benefits that we are able to pass on to you:
We can respond faster and provide better service to both owners and tenants.
We can securely access information about all properties at any time and from anywhere. Sensitive data is securely housed in a state-of-art data center, and backed up regularly and automatically.
Monthly statements can be delivered to your email inbox, saving time and paper.
The statements are easy to read and provide you with a quick snapshot of your property details for the past month.
We address property maintenance issues faster.
We can create electronic work orders and communicate with vendors so we quickly solve issues.
You will be paid faster and more securely.
We are able to use electronic payments (ACH) to deposit funds directly into your bank account.
We can more effectively market your properties to fill vacancies sooner.
We can quickly and professionally advertise your properties on our Web site, Craigslist, and other Web sites.
Property Evaluation
+
We take pride in the properties we manage and maximizing our landlords' returns on their investments. Our primary focus is managing and marketing investment real estate. Our staff comprises dedicated leasing agents that have their fingers on the pulse of the Greater Austin market. All properties are evaluated by our lead leasing agent and approved by the Broker prior to marketing for new tenants.
Marketing
+
Our approach to marketing is straight forward. Our goal is to reach out to the largest pool of potential qualified tenants as possible. The goal of all marketers is not only to get a product in front of as many folks as possible, but to present the product to the right customers, or in our case potential tenants. In addition to a myriad of web marketing and MLS advertising our sister company, Central Metro Locating, specializes in leasing homes and apartments and assists Stone Oak Management in the promotion of our inventory of rentals. This mutually beneficial relationship allows our leasing partners to get in front of more potential tenants while aggressively marketing our properties.
Tenant Screening
+
We offer a 6 month tenant guarantee. If for any reason the tenant breaks their lease, we will not charge any fees and will replace the tenant for free.
When thinking of renting your home one of the most important questions you should ask yourself is: "Who should I have screen tenants for my home?" The answer is whoever has to communicate with the tenant once they are in place. We are very thorough in our screening process, because we have the relationship with the tenant after the dust has settled and the joys of moving into a new home have subsided. We perform a credit check, background check, employment and income verification on every applicant. Each landlord may decide whether or not to accept pets, but we as a management company do not allow for aggressive breeds. Austin is a very pet friendly town and most of our properties are pet friendly in some capacity.
Security Deposits
+
We require one month's rent in most cases to rent one of our properties. This amount may be larger if one or more applicants fail to meet all of our rental criteria. All security deposits are held in our trust account. Our trust account is maintained in accordance with Texas Real Estate Commission and Texas law.
Lease Preparation
+
As part of our leasing service, we will prepare all leases in accordance with Texas law. Our lease terms are set by us and are designed to be fair to both the tenant and landlord. Our goal is to maximize our landlords' returns and a large part of this is minimizing tenant turnover and most importantly minimizing vacancies. We do not offer month-to-month leases. Upon expiration of a previous lease, we will re-evaluate the property and determine if it warrants a rental increase.
Give Us a Call or Fill Out the Form!
Austin Area Information

So much to do, so much to see…. Keep Austin Weird, support local businesses! At least that's the city's adopted slogan. We love our city. Period. Austin is a great place to work and play. Aside from having THE best BBQ in the country, being the live music capital of the world, and being such a beautiful and culturally diverse city, what else can we tell you? The New York Times ranked Austin the 8th highest city in college degrees per capita at nearly 39%. We have several local universities including; Huston-Tillotson University, Concordia University, University of Texas (hook'em), Saint Edwards University and Texas State University. This does not include the dozens of trade schools, culinary and beauty schools. In addition, the city offers very affordable education beyond high school through the Austin Community College network of schools. This allows students to earn an Associate's degree and transfer into a major university. The good news for our Austin property management business is that no one wants to leave when they graduate. We are not sure whether it's the food, culture, beauty or good ole Southern Charm, but we are proud to call Austin home! If you're interested in learning more about rental properties or the services we provide please contact us!
Areas We Serve
San Marcos
Spicewood
Dripping Springs
Hyde Park
Tarry Town
Georgetown
Eanes
Taylor
Lake Travis
Lago Vista
Jonestown
Campus
Downtown
Sun City
Manor
Elgin
Del Valle
Onion Creek
Circle C
Avery Ranch
Bee Cave
Rollingwood