Austin Property Management Blog
Grant Williams - Tuesday, August 6, 2019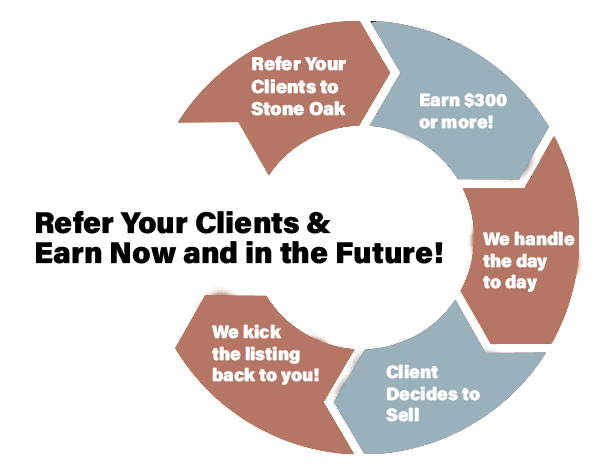 Texas Real Estate Agents Can Refer Their Clients and Earn Money for Each Client & Property with Stone Oak Property Management
Being a real estate agent in Austin, Texas you may come across clients you work with when buying/selling a home that are in need of a property management solution for their property(s). You always want the best for your clients and the property management company you refer them too will reflect upon you. With Stone Oak, our #1 priority is owner satisfaction. When you refer your clients to our property management company you can earn $300 for the first property referred + $100 for each additional property they bring to our portfolio of rental homes under management here in Austin.
The best part? Your clients remain your clients. We'll assist them with the duration of their property management needs and once they decide to sell the home in the future you'll be the first person we contact to kick the listing back to you! It's that simple.
With Stone Oak Property Management, you can rest assured your clients needs are taken care of and their home is in great hands and that once it's time for you to step back in the home will be in the same if not better condition and ready to sell! Learn more about our Austin property management referral program.
---
Showing 31- 40 of 185