We've Moved!
Stone Oak's new offices are located at 14050 Summit Drive #113B, Austin, TX 78728.
Please be sure to use this mailing address when sending things to Stone Oak Property Management going forward!
Dropbox Location
Our dropbox outside of our office has followed us with the move and can be located on the pillar outside of our office's front door. See the images below for the location: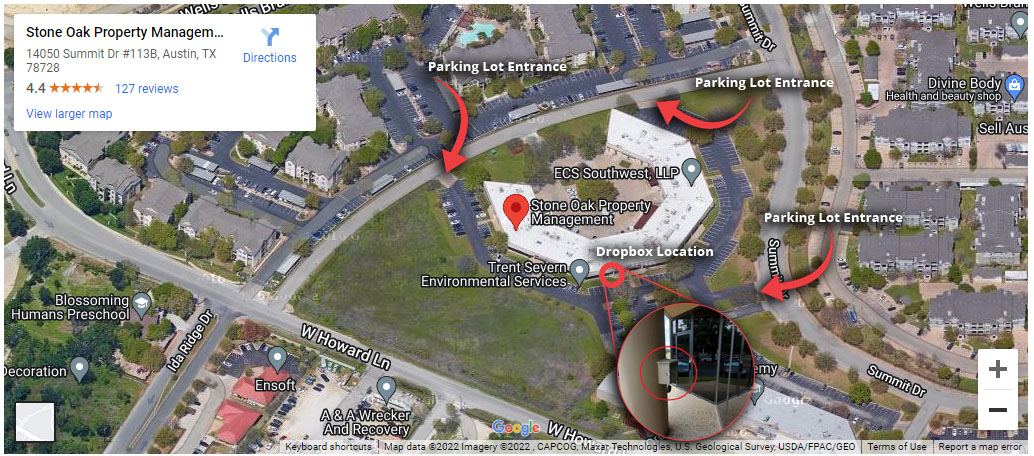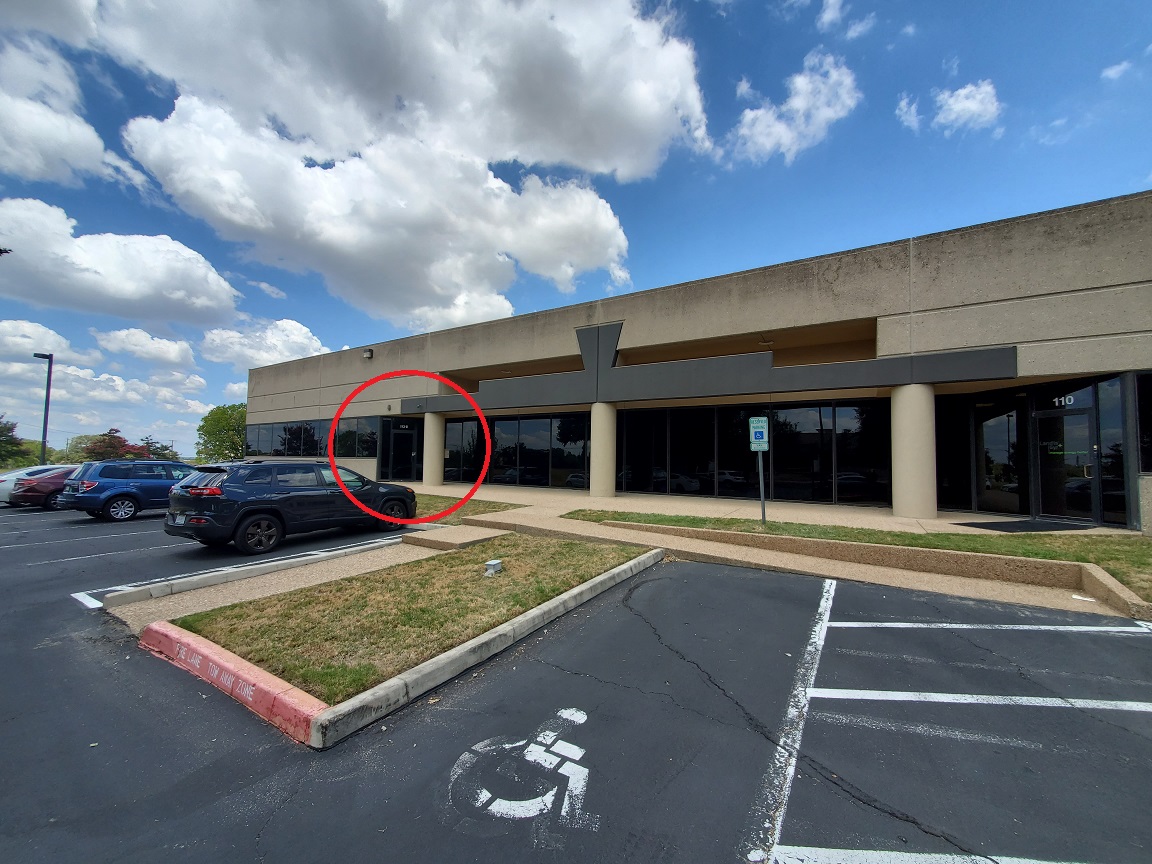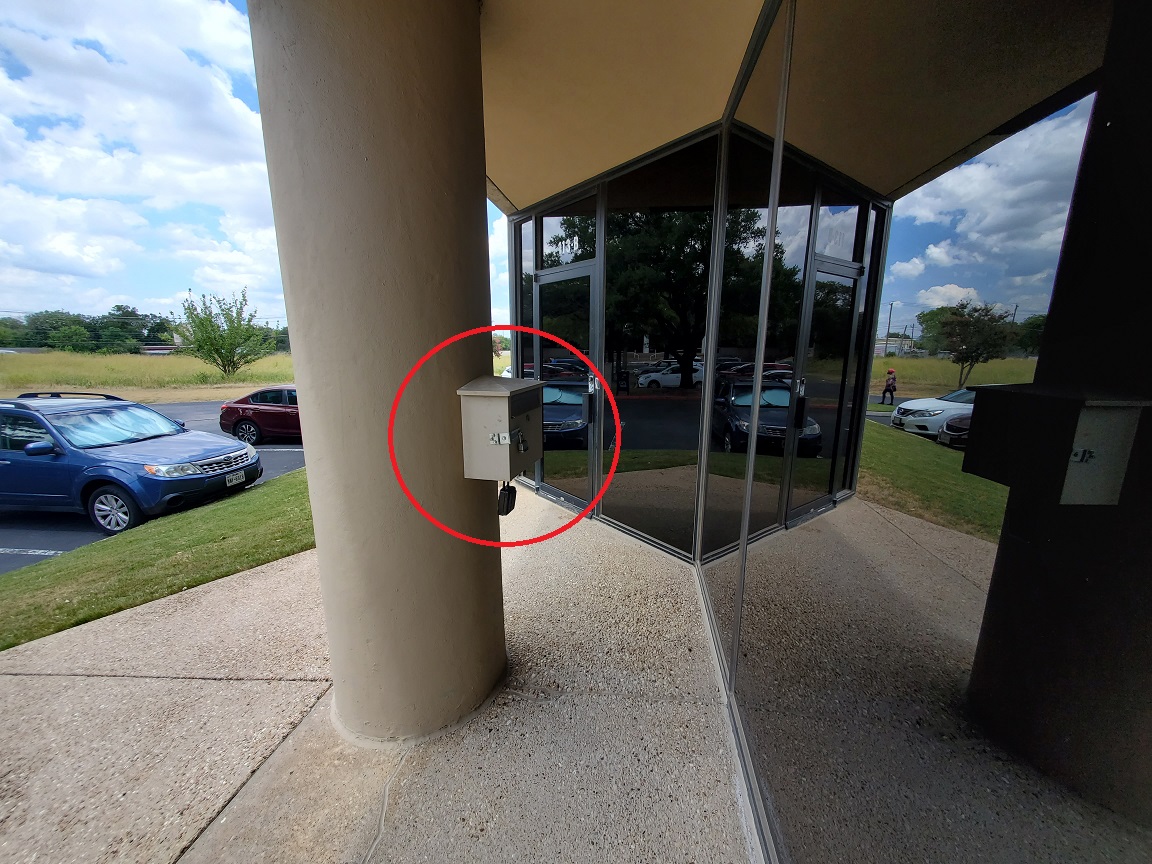 We are working on signage for our doors at this time, but for now if you find yourself outside suite #113 then you are in the right place!
If you have any questions at this time please don't hesitate to contact your Property Manager!