Resident Benefits Package FAQ
What do I do if the shipment didn't arrive/ they sent the wrong filter size/ my shipment was damaged?
Please contact Second Nature Customer Care via 1-800-308-1186 and provide them with your name and address so they can look into this for you. If there was an error, it will be addressed promptly!
What is the Resident Benefits Package(RBP)?
The RBP is a new program offered exclusively for our residents that offers some great benefits! We strive to be the best property management company in Austin, Texas. By offering our residents this program, our tenants earn rewards and benefits for doing something they had already planned on doing - rent a home!
What is included in the package?
Our RBP (or RBP) offers some great incentives for paying your rent on time, convenience of our online portal for rent payment and the ability to submit maintenance requests. A filter delivery program through Second Nature, dark web monitoring, No hassle self–move in, Utility concierge, credit building, home buying assistance through us with $1k credit at closing, one time waiver of fees for NSFs, late fees and missed appointment fees. You also get $1M Identity Protection!
How does this benefit me as an existing resident?
You now have the opportunity to build credit, you have access to our Resident Rewards program through Pinata turning your on time payments into gift cards to your favorite places, you will begin having Filters delivered to your door, you will get home buying assistance when you are ready to buy, you will get dark web monitoring (this separately is a $24 value) and $1M in Identity Theft Protection!
What is the rewards program included in the RBP?
In addition to building your credit with in time payments, every time you pay your rent on time, you will get $Reward Points$ where you can turn them into cash or gift cards through Pinata. Now, those on-time rent payments will earn your rewards!
How will the help build my credit?
Once you are signed up, we will begin reporting good payment to major credit reporting agencies that can begin boosting your credit score! Better credit = better interest rates. Over time, this will save you money!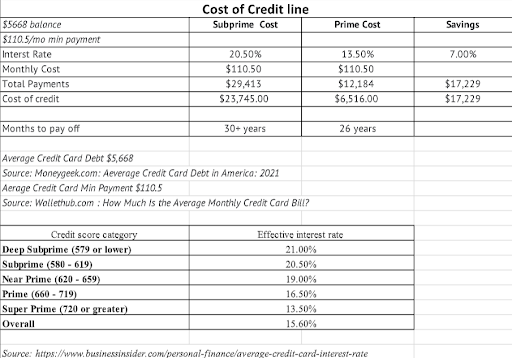 What is the filter delivery aspect of Second Nature?
Second Nature is a vetted partner of ours that delivers air filters directly to your home in a way that lines up with our maintenance processes. Each shipment contains the exact number of high-quality filters your home needs, at the time you need to change them. This acts as a physical reminder that it is time to change them.
Why do I need to change my HVAC/furnace filter?
Changing filters pays for itself on your energy bills. It also means your home will heat up and cool down faster for a more comfortable experience. A dirty filter is the #1 reason for HVAC system failures. It restricts the airflow into your HVAC systems air handler, which then strains, and oftentimes burns out the motor controlling airflow. Most HVAC repairs start around $400-$2,000 and a full replacement can be as much as $10,000 or more. Also, indoor air quality can be 2-5X worse than outdoor air quality. Your family will have better sleep, get sick less often, and feel better breathing cleaner air. It's a small thing for you to do, but it makes a big difference, which is why it is a requirement.
How will changing the filters benefit me?
In addition to being required as part of your lease the filter delivery serves more than one purpose. First it saves you a trip to the store, and on top of that having it delivered right to your door is a great reminder to get the filter changed. The best benefit of all is that changing filters regularly significantly reduces the need for maintenance on the system. You might be asking yourself why that matters to you, and the simple answer is that less mechanical failures means the system is less likely to stop working on those extremely hot Texas summer days or during a freeze in the middle of winter. Review the study here.
Can I opt out of changing filters?
Changing filters is a resident responsibility, like light bulbs or any other consumable product. You don't have to do it yourself, if you wanted to ask a family member or hire someone else to do it, but we've made it as easy as possible by ensuring exactly what you need shows up exactly when it is needed. If there is a problem with the HVAC system itself, that is something we will address, and please notify us by submitting a maintenance request if you notice a problem.
Will I be notified when the filter(s) has been shipped?
Yes, we will email you the minute your shipment has left our warehouse. You'll be able to track your shipment throughout its journey before arriving on your doorstep.
What if I have asthma or another condition and need an upgraded filter?
Please contact your property manager and let them know so we can be sure the correct filters are delivered to your home. We will upgrade you to a super allergen-grade filter at no additional cost.
What is covered under the RBP Renter's Policy?
When will I get proof of coverage for the Renter's Insurance through the RBP?
You will receive Evidence of Insurance similar to the
sample here
about 30 days after enrollment in the master policy through the RBP.
Can I add more coverage to the RBP Renter's Policy?
Can I purchase my own Renter's Insurance?
Yes, you are not required to keep the coverage in the RBP, but you must have insurance through your lease term and it must meet the requirements stated in the Renter's Insurance Addendum. See related questions below.
How do I provide proof of my own Renter's Insurance?
What happens if I provide proof of my own Renter's Insurance?
Proof of insurance from an A-rated carrier will discount the price of the RBP by $10.95/month to $39.05/month, but must meet the insurance requirements stated on the Renter's Insurance Addendum. Some important requirements are that all Tenants named on the lease must provide proof of 3rd party coverage for the discount to apply either by being named on a single policy or submitting individual policies, the policy must name management as an additional insured or interested party, and must meet the other coverage requirements stated on the addendum.