When we aren't finding your Austin rental property great tenants or making sure your residents air conditioner is working we like to indulge. One of the biggest benefits of being a property manager in Austin is the seemingly endless supply of great restaurants and places to eat!
Despite our better judgment and hatred towards those extra calories, this awesome city sometimes doesn't give us a choice. From our owners to our maintenance team, we consider ourselves foodies and we regularly make it a point to find a new, great place to eat in the greater Austin area! Stone Oak is a locally-owned Austin business like the many restaurants we visit, so we're going to Keep It Weird and give our favorite local spots a shout-out!
Today is a special Friday for us in the office! It's Sandy's birthday and we've decided to go to order our favorite sushi spot for their awesome lunch special. Midori Sushi is unanimously the favorite sushi spot for everyone here at Stone Oak Property Management.
Located at 183 and Anderson Mill by Gold's Gym, Midori is a little spot offering large flavor. They run an awesome lunch special everyday from 11-2 that can't be beat. Each lunch special you get features your favorite roll, phoenix roll with Midori sauce, as well as a couple of pieces of sushi. Believe us when we say they've figured out how to do rice for sushi the right way. Plus all of this for around $11 has us recommending this spot to every one of our friends, family and clients. The staff is excellent every time we visit and always greet us from the moment we enter the door. If you're a foodie in Austin that is into sushi, be sure to check out Midori. You can find their menu and more online!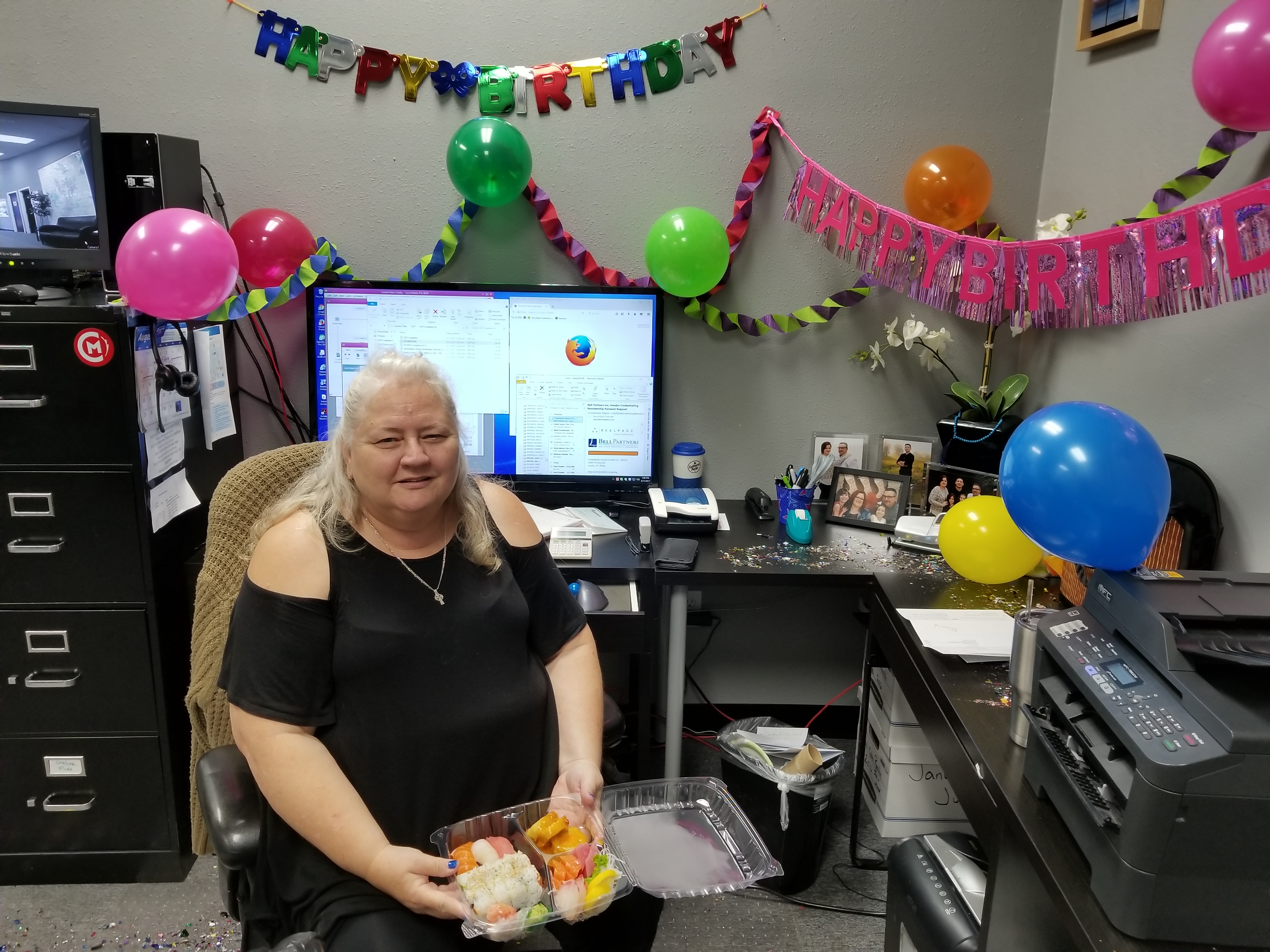 Happy Birthday, Sandy!