City of Austin's Eviction Moratorium Extended... Again
In our last update, we mentioned the coming end to Travis County's eviction moratorium. It does seem we spoke too soon regarding the issue as the Austin City Council has voted to extend the moratorium until December 31st.
Renters within the City of Austin will continue to have protection should they find themselves falling behind on their rent. The current extension requires owners facing a non-paying tenant to serve them with a proposed notice of eviction and give them a 60-day warning. If the tenant is still behind and has not corrected their financial situation with their landlord, owners will be able to pursue an eviction as normal and serve the tenant with a notice to vacate.
Being halfway through October, it does seem that evictions will not be happening in the City of Austin for non-payment of rent until the start of next year at the earliest. Properties located in Williamson County are not subject to this new extension and rules. There are exceptions to the City's moratorium outside of non-payment of rent, which do allow for evictions in certain circumstances that we evaluate with the attorney if necessary.
For more information regarding the extension visit CBS Austin.

Inflation and Its Effects on Your Rental Property in Austin

You may have been reading about the current state of things such as supply chain, etc and the worries of growing inflation in the United States. The graph below can give you an insight into the growing financial issue we are all facing in the United States.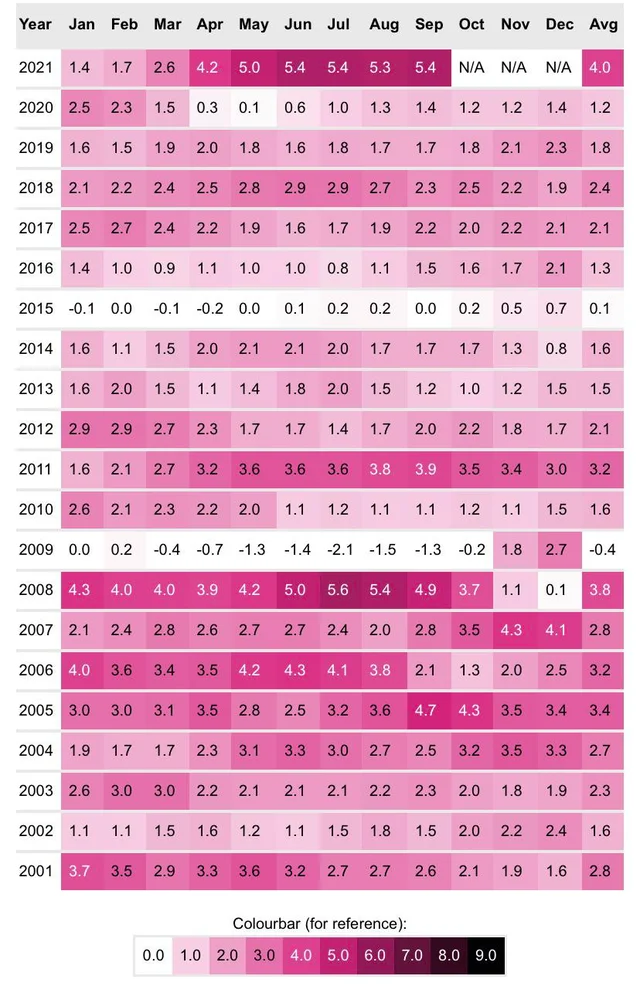 This is significant and we are seeing an increase in the pricing of materials and labor here in Austin that is affecting the contractors and projects we might be running on your rental property(s). We ask that owners keep this in mind when considering work/repairs for their properties.
We have strong relationships with professional, trusted vendors here in Austin that offer fair pricing based on the market conditions here in Austin. While we are still able to offer our owners great prices on the work done on their rentals, Owners should expect increased costs on these projects during this time.

Notice Regarding Client's Sending Their Preferred Handyman to Work on Their Property

Stone Oak asks that if an owner wishes to hire a handyman or contractor to work on the property during times of vacancy that they provide Stone Oak with the contractor's Name, Company Name and Contact Information. For your protection, we will contact them and gather their insurance information among other things. Please note that while we understand your desire to have your own vendors working at the property our policy only allows that if the property is vacant while we are managing it. This measure is in place to protect you and us from liability issues.
Please give your property manager a call to discuss!
Thinking of Taking Advantage of Selling Your Property in this Market?

With the current state of the Austin real estate market, some owners may wish to sell a property of theirs. Please keep in mind that Stone Oak is a registered real estate brokerage with the State of Texas and has agents on staff that can help you offload your investment with zero headache.
If you're thinking of selling a property you own please contact your property manager and if they cannot help you directly they can connect you with the appropriate party to discuss the sale of your property.

Thank you for being a client of Stone Oak Property Management. If you have any questions, comments or concerns please don't hesitate to contact our team of Austin property managers.