Like all investors and owners, you're curious or concerned with the costs associated with hiring a property manager for your Austin, Texas properties. While the common belief is that a property manager will hurt your ROI for your property. However, you may see that your return is actually greater when involving a management company. A property manager will be better suited to accurately price your rental to the max rental rate possible, protect the property throughout the duration of management, you'll have less time vacant, preventative maintenance allowing you to avoid large repair bills in the future, and many other benefits.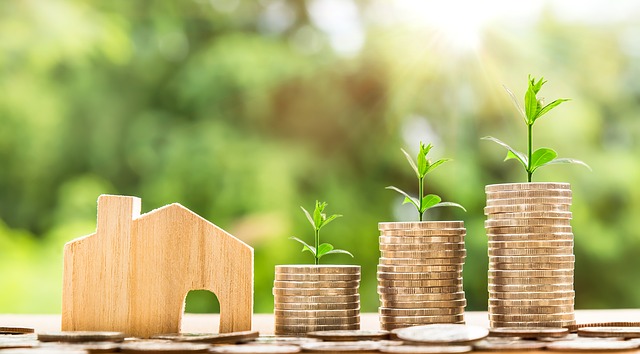 So, what are you paying for an Austin property management company to manage your rental property?
There are two different structures most Austin property management companies like to follow. A common structure is the flat-rate model where you pay a set price in return for their management services. The other common structure to property management companies is a percentage-based model. These companies earn a set percentage of the rent every single month. Both models are very popular among the various property managers Austin has, and you'll want to know what's included on a per company basis with those costs. While a flat-rate company may seem like a great idea, you'll want to know exactly what they will and won't do for your property. Typically, for companies who charge a flat-rate you'll pay ancillary fees such as trip charges, inspections, serving notices, for monetary reports, etc. The price tag is typically larger per month than what you are expecting. As for the percentage model, while they will typically make more monthly per their fee, they typically won't have any or near the up-charges a flat-fee manager will. Be wary of any management company that charges regardless of your property being vacant or occupied. Your manager shouldn't earn if you aren't.
Both pricing structures will have their pros and cons so be sure to factor in all variables when deciding on the type of manager to manage your property.
Before a management fee is ever collected, typically the first fee you will pay is a leasing fee. The size of the amount charged is all based upon the property manager you elected to hire but will typically range anywhere from 60-100% of 1 month's rent. It can also come in the form of a flat-fee similar to the property management structure mentioned earlier. Any fee you pay for the leasing of your property typically will and should include the costs associated with screening any potential tenants for their eligibility for your property. The leasing fee also includes any costs associated with the marketing of your property including the local MLS system and syndication to all popular third-party sites such as Zillow, Trulia, etc. Just be wary of any company that charges a leasing fee upfront instead of at the time of leasing!
The two aforementioned costs will be the main driver of revenue for your property management company here in Austin. However, these aren't the only fees you might pay to the Austin property manager you've chosen. While not every company charges the below fees, it's very possible you might pay them depending the company you choose. Some other common fees associated with property management:
Lease renewals
Property maintenance mark-up
Inspection fees
Eviction fees
Maintenance fees
Convenience fees
Be sure to inquire about all fees when you are shopping mangers so you aren't surprised by anything they do when they take over management of your property. Another cost to keep in mind is the reserve a pm company will hold for property maintenance. For example, Stone Oak holds $300 in a reserve account in the event of emergency maintenance.
Questions about Austin property management and the fees associated with it? Contact a property management expert today by giving us a call at 512.617.6766 or send us an email!