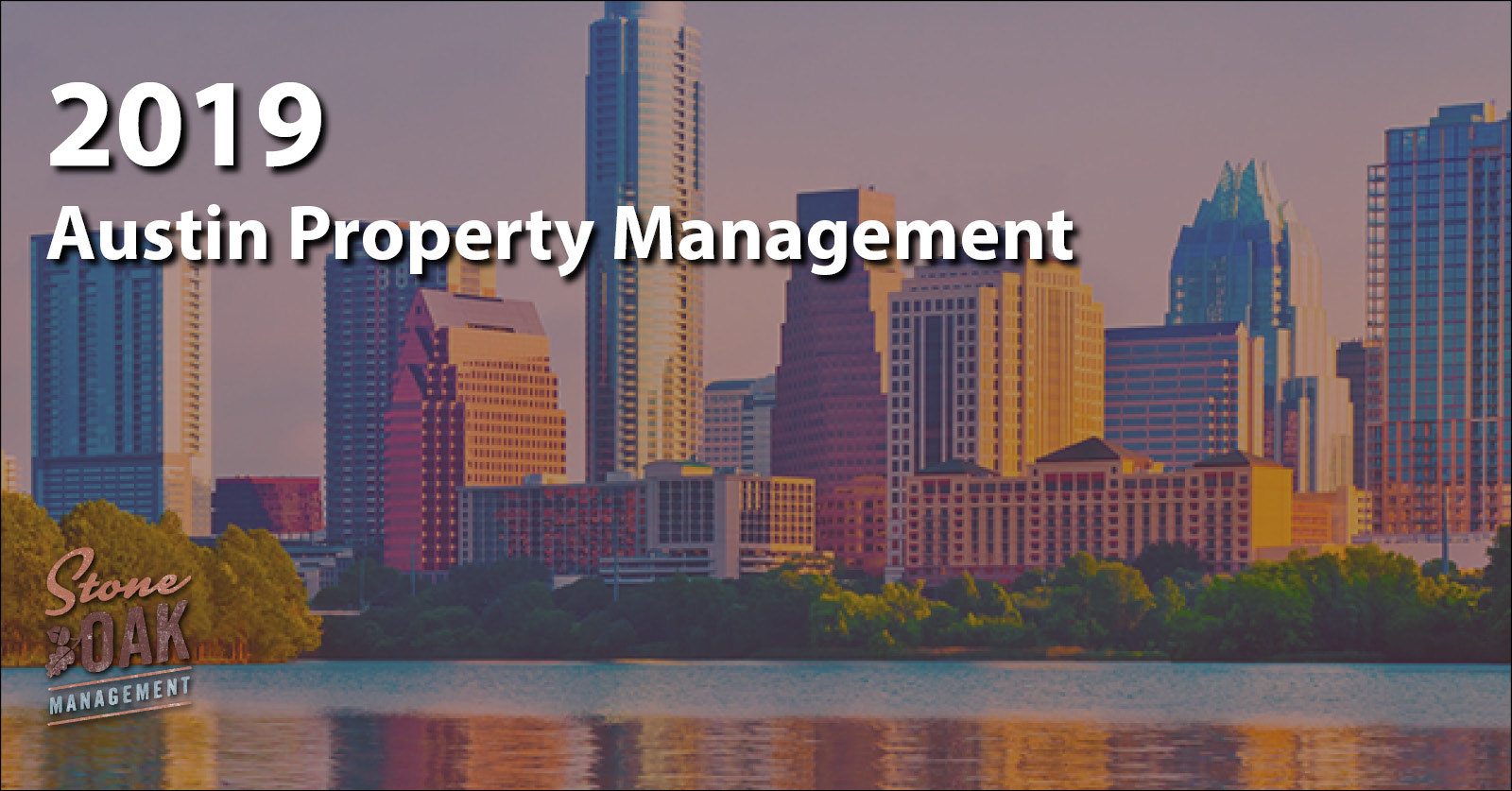 With the arrival of 2019 comes a new calendar year for your Austin rental property. Maybe you currently have a great tenant with a long lease and everything is running smoothly! Unfortunately, while Austin is a great rental market, a lot of your rental home's success can be determined by those you hire to manage your property.
Looking back on 2018 and how your rental property performed for the year you might be satisfied. However, if your property of portfolio's performance could be better it might be a good time to consider partnering with a better Austin property manager. Maybe you realized that discount, flat-fee managers are just that – discount – and they don't provide the full, turn-key service you are looking for when it comes to your rental home.
For 2019, consider trusting your rental portfolio with Stone Oak Management and our highly experienced team of Austin property managers. We do more than just collect your rent and make sure there are no fires. With Stone Oak, you'll enjoy the benefits of a premium Austin property management company for less.
Why Owners trust Stone Oak with their Austin rental homes:
Stone Oak is completely transparent about our pricing, and while we offer a complete turn-key management solution, you won't be paying out the 10% other managers like to charge for their 'premium' service. Stone Oak charges a fee equal to 7% of the monthly rent on your unit. You're getting everything for that 7% with no up-charges.
Month-to-Month contracts are the only thing we offer! Other Austin property managers are going to try and lock you down to a year of service and make you pay to cancel. With Stone Oak Management, all of our owners have the right to cancel their service at anytime they wish.
Stone Oak only earns money when you do and will never charge you when your property is vacant. You'll never pay us a dime to manage your property unless the unit has a tenant and is earning rental income.
With over 20k website visits annually from perspective tenants and the software and integrations to make your property show up on thousands of rental sites - we provide your Austin rental with the exposure it needs to lease quickly and earn monthly income for you.
Over the course of 2018, the average time it took for 'for lease' listings on the Austin MLS to rent took 40 days. Over that same span, Stone Oak leased its properties, on average, 8 days faster. This means Stone Oak leases your home 20% faster!
Our Austin property management services are backed by our guarantees. These include a 'pay for results guarantee', an 'eviction protection guarantee', an 'easy cancellation guarantee' as well as a '6-month tenant guarantee'.
This only scratches the surface on why our clients enjoy working with us. Established in 2010, Stone Oak Management has never lost a client to a competitor and we don't plan on starting with you. To learn more about what we can do for you and your Austin rental home in 2019 you can contact us on the web or give us a call at 512.617.6766.