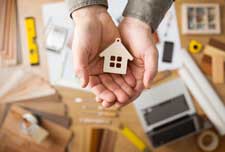 Teaming up with just any Austin property manager in 2017 will lead you to various degrees of success with your rental property. Is your property vacant or occupied? Are you receiving the highest rental rate possible? How's coordination and communication with your property manager and tenants? Are you satisfied with your Austin property manager's performance and urgency with your property?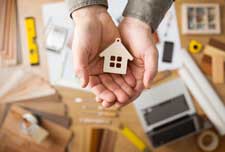 Not all Austin, TX property management companies are the same. You'll find many property managers consider you to be just another property and as long as their portfolio is growing then the company is happy. They'll ask you to sign a one-year contract to do business with them and then you are stuck. What if their service isn't up to par?
Stone Oak Management, an Austin property management company, was established to provide property owners and real estate investors with a better management company. From the start, our company was founded by landlords who understand that your properties are some of your biggest assets you own. We handle all of our owner's properties as if they were our own and tailor our service to each of our owners providing custom services to each. Before we became property managers, we relied on them, and where some teams were unresponsive, hard to get ahold of or mismanaging our property, Stone Oak was founded with clear mission. That being we provide transparent and comprehensive property management solutions while setting out to make both the owners and tenants happy.
Don't like working with people you don't want to? At Stone Oak Property Management, we get it. We offer our premium management services to owners with no minimum contract term. Your rental properties are your business and as a business owner you shouldn't ever feel comfortable being obligated to work with someone. Our Austin property managers make it a point to earn your business month-in, month-out and only offer month-to-month contracts ensuring your satisfied with your service or you fire us. It's that simple! It's 2017, should you be forced to work with your current property manager?
Austin property management doesn't have to be difficult so don't let it. Give Stone Oak a call today – 512.617.6766 – or send us an email to learn more about our services and how to make the switch to a better property manager today!